Shows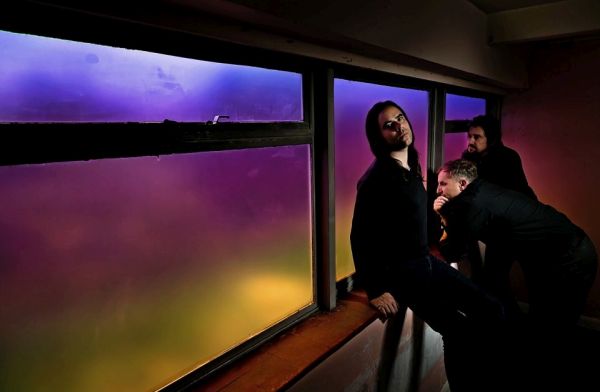 Date
Venue
Details
21/03/2019
O2 Acadamy, London
with Young Gods
26/10/2018
The Paper Dress, London
with Das Fluff
7/10/2018
Dublin Castle, Camden
24/03/2018
Electrowerkz, London
with the Devil and the Universe
16/9/2017
Islington O2 Acadamy
with Clan of Xymox
15/9/2017
Manchester Ruby Lounge
with Clan of Xymox
30/5/2015
London, O2 Islington
31/5/2015
Bristol, The fleece
10/12/2010
Venlo, The Netherlands
10/12/2010
Venlo, The Netherlands
Castle Space Sound Festival
30/8/2010
London, UK – The Lexington
with DE/Vision and TENEK
6/8/2010
Sheffield, UK – Corporation
with PETER MURPHY and Lettie
5/8/2010
London, UK – Electric Ballroon
with PETER MURPHY and Lettie
2/8/2010
Glasgow, Lanarkshire UK – UK Classic Grand
with PETER MURPHY and Lettie
1/8/2010
Wolverhampton UK - The Slade Rooms
with PETER MURPHY and Lettie
10/04/2010
London - 02 Academy Islington - Gotham 11
with CLAN OF XYMOX, THE EDEN HOUSE, LAHANNYA, LILYGUN, ALTERRED, GREENHAUS, UNTIL I WAKE, LEGION
03/03/2010
London - The Lexington, Islington
with THE EDEN HOUSE, THE MUMBLES , GUILTY FAWN
05/12/2009
London - ISLINGTON ACADEMY
With THE CRUXSHADOWS
25/09/2009
London - PURPLE TURTLE
With PUNISHMENT OF LUXURY
12/04/2009
London - ELEKTROFEST - DINGWALL
With XPQ-21, IMPLANT, MECHANICAL CABARET, THE MODERN, UTURNS, SCARLET SOHO, MARLOW, SEIZE & CULT WITH NO NAME
18/12/2008
Winchester - RAILWAY PUB CANCELLED!
With SCARLETT SOHO
21/09/2008
London - PURPLE TURTLE
DE/VISION (Electronic Set), GREENHAUS (First UK show this year), UTURNS
25/11/2007
London - Electric Ballroom
MESH, De/Vision, greenhaus, Revolution by Night
03/11/2007
London - Underworld
ALL DAY PUNK/POST PUNK/ALTERNATIVE FESTIVAL
02/08/2007
Somerset - Big Green Gathering
Various, including Jamie Catto (former Faithless)
01/08/2007
Somerset - Big Green Gathering
Various, including Jamie Catto (former Faithless)
07/04/2007
London - Underworld
with ATTRITION, THE SHANKLIN FREAK SHOW, HIGHRISE & EAST ROAD
19/01/2007
Germany
Sound Beatz Festival 2007 CANCELLED
06/01/2007
London
Waterrats
05/11/2006
UK - Northampton Soundhaus
with Sigue Sigue Sputnik et al
04/11/2006
UK - London Underworld
with CLIENT, Ping Pong Bitches, Rapid Friction, The Problem Being
02/10/2006 CANCELLED
Germany - Krefeld - Kulturfabrik
Pluswelt Festival
08/07/2006
London - Underworld
with Protocol, Suzerain and Battlekat
22/05/2006
London - Islington Academy
Apoptygma Berzerk
13/05/2006
Coventry - Jailhouse
Disasembly
30/04/2006
London - Koko - Elektrofest
with DE/Vision, Iris, Modern, Client etc.
17/11/2005
London - Madam Jo Jo's
with Slipstream, Spaceman 3, Combo
18/08/2005
London - Marquee Club, Leicester Sq.
M.A.S.S.
22/07/2005
London - The Garage, Islington
With Psyche
23/04/2005
Whitby, Yorkshire - The Spa Pavilion
Whitby Gothic Weekend
28/11/2004
London - The Underworld, Camden
Headline
10/10/2004
London - Islington Academy
MESH
09/10/2004
Manchester University
MESH
26/09/2004
germany - berlin - columbia club
DeVision Tour
25/09/2004
germany - hamburg - Markthalle
DeVision Tour
24/09/2004
sweeden - gothenburg - tradgarn
DeVision Tour
23/09/2004
germany - rostock - mau club
DeVision Tour
22/09/2004
germany - braunschweig - jolly joker
DeVision Tour
21/09/2004
germany - bielefeld - triebwerk
DeVision Tour
19/09/2004
cologne - live music hall
DeVision Tour
18/09/2004
germany - glauchau - alte spinnerei
DeVision Tour
17/09/2004
germany - erfurt - gewerkschaftshaus
DeVision Tour
16/09/2004
germany - Halle - Easy schoere
DeVision Tour
15/09/2004
germany - frankfurt - Batschkapp
DeVision Tour
14/09/2004
germany - munich - georg-elser-halle
DeVision Tour
13/09/2004
austria - vienna - monastery
DeVision Tour
11/09/2004
italy - rome - circolo dedli artisti
DeVision Tour
10/09/2004
switzerland - Luzern - Schuur
DeVision Tour
09/09/2004
germany - duesburg - pulp
DeVision Tour
02/05/2004
London - ISLINGTON ACADEMY
ElectroFest 5
28/02/2004
London - Garage, Highbury
Fighter Pilot
12/12/2003
London - The Metro Club
Exile Inside
30/11/2003
London - The Underworld
In The Nursury
17/09/2003
London - The Scala
Tour Date - Jon Foxx
09/09/2003
Bristol - The Fleese
Tour Date - Jon Foxx
07/09/2003
Bristol, Bierkellar
Tour Date - Sigue Sigue Sputnik
06/09/2003
London,The Underworld
Tour Date - Sigue Sigue Sputnik
05/09/2003
Manchester university
Tour Date - Sigue Sigue Sputnik
04/09/2003
Sheffield, Casbah
Tour Date - Sigue Sigue Sputnik
03/09/2003
Edinburgh,The Venue
Tour Date - Sigue Sigue Sputnik
02/09/2003
Glasgow, Barfly
Tour Date - Sigue Sigue Sputnik
01/09/2003
Stoke on Trent, The Riggers
Tour Date - Sigue Sigue Sputnik
31/08/2003
Nottingham, rock city
Tour Date - Sigue Sigue Sputnik
31/05/2003
The Garage (upstairs), Highbury
Headline Gig
02/02/2003
New Marquee
The Ozrics
14/12/2002
Manchester Uni
Sheep on Drugs
27/10/2002
Black Celebration,Astoria 2
Festival
20/10/2002
Carnival of Souls
Festival
31/08/2002
The Underworld - London
Penetration X
24/08/2002
INFEST, Bradford
Festival with Funker Vogt
17/08/2002
The Garage - London
Sheep on Drugs
03/08/2002
Bielefeld PC 69
John Foxx
02/08/2002
Eurorock 2002
John Foxx, Sheep on Drugs
08/06/2002
Manchester University
Tour Date - MESH
21/05/2002
Hamberg - Markthalle
Tour Date - MESH
18/05/2002
Gent - Eland
Tour Date - MESH
17/05/2002
Geissen - Kongresshalle
Tour Date - MESH
16/05/2002
Stuggart - Rohre
Tour Date - MESH
15/05/2002
Maannheim - Alte Feuerwache
Tour Date - MESH
14/05/2002
Nurnberg - Hirsch
Tour Date - MESH
12/05/2002
Munchen - Alabamahalle
Tour Date - MESH
11/05/2002
Prattein - Z7
Tour Date - MESH
10/05/2002
Leipzig - Werk II
Tour Date - MESH
09/05/2002
Berlin - Columbia Fritz
Tour Date - MESH
08/05/2002
Rostok - Mau Club
Tour Date - MESH
07/05/2002
Koln - Live Music Hall
Tour Date - MESH
05/05/2002
Erfurt - Gewerkschaftshaus
Tour Date - MESH
04/05/2002
Magdeburg - Factory
Tour Date - MESH
03/05/2002
Bremen - Tivoli
Tour Date - MESH
02/05/2002
Bochum - Matrix
Tour Date - MESH
01/05/2002
Hanover - Musikzentrum
Tour Date - MESH
30/04/2002
Bielefeld - PC69
Tour Date - MESH
21/04/2002
Camden Palace
Tour Date - MESH
28/03/2002
Scala, London Techno PA
Techno PA
28/03/2002
Scala, London Main
Supporting Sulphur
26/01/2002
Antwerpen Indoor Eurorock
Tour Date - Fad Gadget
25/01/2002
Bielefeld PC 69
Tour Date - Fad Gadget
24/01/2002
Berlin Columbiahalle
Tour Date - Fad Gadget
19/01/2002
Manchester University
Tour Date - Fad Gadget
18/01/2002
London The Garage
Tour Date - Fad Gadget
15/01/2002
Paris Loco
Tour Date - Fad Gadget
05/01/2002
The Underworld, Camden
Headlining
23/09/2001
Shepherds Bush Empire
Gary Numan
15/09/2001
London Astoria 2
John Foxx (ex-Ultravox)
18/08/2001
Scala, Kings Cross
Live PA
03/08/2001
Eurorock Festival, Belgium
Gary Numan, Xymox, etc
14/07/2001
The Garage, Highbury
Sulphur
09/06/2001
The Garage, Highbury
Mesh
06/05/2001
The Mass, Brixton
Main Band
15/04/2001
The London Astoria 2, Electrofest
Fad Gadget
29/12/2000
The Underworld, Camden
Last gig of 2000 !!!!! Boxing DayCloud 9, Vauxhall
05/11/2000
London Astoria
Front 242
09/09/2000
The Underworld, Camden
The Nine
21/07/2000
Electrowerks, Angel
Ultraviolence
28/05/2000
The London Astoria 2, Gotham
Clan of Xymox
17/03/2000
The Mass, Brixton
Spearmint
16/02/2000
Slimelight, Angel
Attrition
News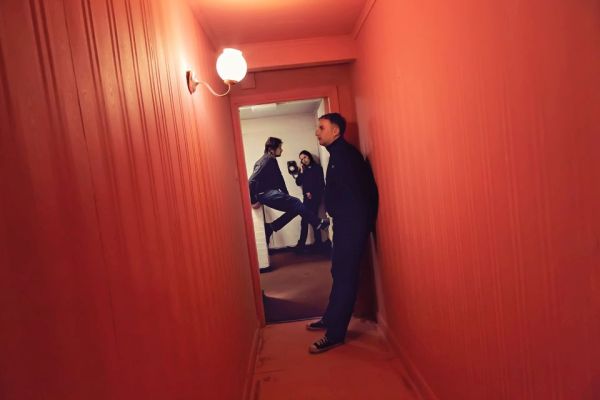 1st August 2020
SILVA SCREEN RECORDS PRESENTS

I Am Vengeance

Score by electronic rock band Greenhaus.

I Am Vengeance is an action-packed roller coaster ride with the movie being a show piece for the rising star Stu Bennett (formerly of WWE fame as Wade Barrett).

Combining synthetic and organic soundscapes, Greenhaus' score perfectly fits the genre. From New Wave and Electro to Post Punk and ambient, Greenhaus move seamlessly from tender to terrifying, graceful to jarring.

"…stellar score by Greenhaus. It throws it back to the days of old when Tangerine Dream and others filled our action films with some great synthesizer led music. It almost has a horror film feel to it in some parts similar to John Carpenter's iconic themes which kind of makes Bennett's Gold look like a vengeance seeking version of Michael Myers. To say that I loved that aspect of it would be a drastic understatement." - ActionFlix

"The soundtrack is a high point in the production. When it rocks, the music is tow tapping good." -itsjustmovies.com

The band immediately clicked with Director Ross Boyask and Producers John Adams and Diane Shorthouse on the direction the music could take.

Director Ross Boyask says: "Greenhaus have created a bold, innovative, timeless score, blending pulsating, sometimes haunting synth sounds with acoustic instrumentation and ambient soundscapes that help drive I Am Vengeance and our anti-hero John Gold, along on his mission, and I can't wait for you to hear (and see) the results."

Greenhaus are Steve Bellamy, Anthony Neale, Warren Farr and Ian Medany.

Release date: 31st July 2020
Digital album: SILED1623

Tracklisting:
1. Second Chance
2. Vengeance
3. Lost Brother
4. Devotion
5. Saving Rose
6. Interrogation
7. One by One
8. Second Chance (reprise)
9. Laid to Rest
10. Hatcher versus Gold
11. The Stand Off (Part 4)
12. The Barn Assault
13. Fix
14. Silhouette

16th OCTOBER 2018
LIVE!

Gig - at the Paper Dress Vintage in Hackney on Friday 26th October 2018 as support for Das Fluff

MOVIE SOUNDTRACK!




Latest reviews for our soundtrack for the film 'I am Vengeance' staring Stu Bennet (WWE), Kieth Allen and Gary Daniels have been posted within our reviews section. We attended the feature premiere of the film playing out at the Picturehouse in Stratford which was a first for all of us. Looking forward to starting work on the follow up soundtrack which will star Vinnie Jones.

The Vengeance score which is entirely by greenhaus is to be released on vinyl early next year on Silva Screen records. Silva screen are renowned for releasing many classic soundtracks over the years – so this is very exciting for us.


1st SEPTEMBER 2017
2 New gigs announced.


---
27th JULY 2017
ALBUM
Ferox, our new album has now been released on revolver records and is available in stores and on line. You can also obtain the CD direct from ourselves at £8 postage included (UK) - Please contact us at direct at info@greenhaus.co.uk.


LIVE!
We are pleased to announce 2 new live dates - supporting 4AD legends 'Clan of Xymox'

Please contact us direct for tickets info@greenhaus.co.uk , and we can arrange to get these posted to you.


COMING SOON
Vengeance feature film - Soundtrack. Greenhaus have composed the entire score for this new movie featuring Keith Allen, Gary Daniels, Anna Shaffer and Stu Bennett (WWE wrestler Wade 'Bad News' Barrett'). The film is to be released early 2018, as will the soundtrack.

Video releases for 'Silhouette' and 'Shotgun' will be available early september. These are both currently being edited.


---
Jan 2017
We're back online! It's been a while but we have been busy! Over the last 3 years we have written and recorded many tracks and these are to be presented on two albums – the first of which is named FEROX and will be released on Revolver during the spring of this year. This will be our 5th official release.

The new album will coincide with 2 singles from it and the video's for those are currently in the edit suite.

We will also be playing some shows in the spring and summer of 2017 so watch this space!

Below is our initial press release for the new album.

It's been a long wait since the last Greenhaus release, but they now return with their 5th Studio album entitled Ferox. Recorded through 2015 and 2016 the new material, although typically Greenhaus and heavily instrumental in its nature, delivers a more punchy mixture of electronica, kraut rock, and the experimental.

With Anthony Neale (Mainstream, Nude Records), a long time vocal collaborator with the band, Greenhaus now provide a more upbeat and in your face punch, contrasting from 'You're not alone album' also released on Revolver Records. Steve Bellamy and Ian Medany provide the instrumentation, and Warren Farr backs this up with studio and live drums.

In conjunction with the new album, which is to be released this spring, the band plan to tour, and perform it in its entirety. Even though Greenhaus have previous European tours supports and many live shows under their belt, this will be a whole new experience as Anthony now takes the helm from Phoenix J.

The album will be released on Revolver Records during spring 2017
Music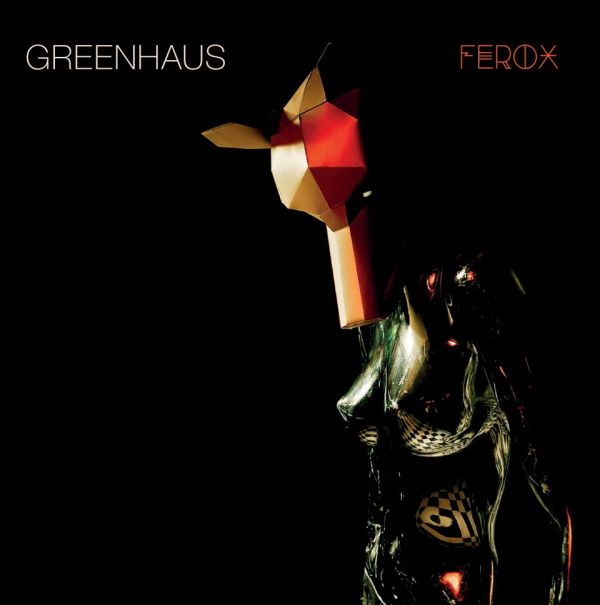 'Ferox' ALBUM CD Release Date: Spring 2017
Label: Revolver

---

'A Fools Paradise' (UK) ALBUM CD Release Date: 1 Dec 2010
Label: Phuture Recordings

---

'Instrumental' ALBUM CD Release date – unofficial release 2010 only available at live shows and via this website
Label: Phuture Recordings

---

'You're Not Alone' (UK) ALBUM CD Release Date: 6 Dec 2006
Label: Revolver Records

---

'You're Not Alone' (Germany) ALBUM CD Release Date: 21 Nov 2005
Label: Kalinkaland Records

---

'Another Life' ALBUM CD Release Date: Sept 2003
Label: Phuture Recordings

---

'The Unmistakable Sound Of Sloth' (UK) ALBUM CD Release Date: Jan 2002
Label: Phuture Recordings


EP's

---

'Pioneer' 12 inch vinyl (3 track 12") Release date – March 2000
LABEL – Phuture Recordings


---

I Die, You Die Greenhaus remix - 12" Green Vinyl Released date - April 1999
LABEL - Beggars Banquet
(no longer available)

---

All CD's can be purchased from all the usual outlets or direct from this site – please contact us at info@greenhaus.co.uk and we can arrange delivery. Payments by Paypal only. All CD Album's £8, All Vinyl EP's £4.

Photos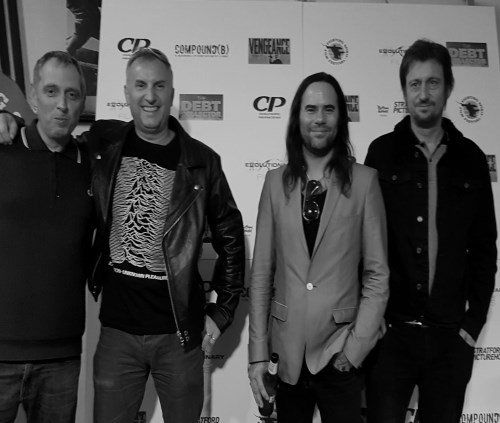 Reviews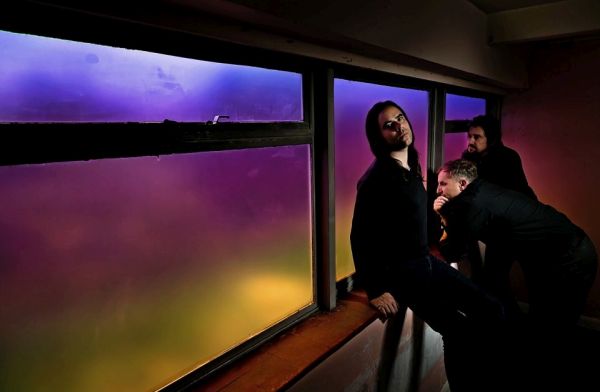 Soundtrack Reviews

Another great aspect of the film is the stellar score by Greenhaus. It throws it back to the days of old when Tangerine Dream and others filled our action films with some great synthesizer led music. It almost has a horror film feel to it in some parts similar to John Carpenter's iconic themes which kind of makes Bennett's Gold look like a vengeance seeking version of Michael Myers. To say that I loved that aspect of it would be a drastic understatement.
Full Review of Movie at action-flix.com
The sound track is a high point in the production. When it rocks, the music is tow tapping good. At other times there is a soft-peddled jazziness that goes with the understated Mr. Gold. Like Gold, it is too understated at times, but this movie is a good start.
Full Review of Movie at itsjustmovies.com
Live Reviews

Greenhaus were next up, which surprised me as I'd have thought they'd have warranted second billing given their reputation and following. But support for Steve Bellamy's project was thinner than usual tonight even if their show was up to their usual high standards. Lead vocalist Phoenix J (now with a full head of flowing hair replacing her previously bald head) has obviously well settled into her band leading role. Some of her dance moves still look a little odd to me but her vocals are perfectly suited to the rockier current sound.

Distractingly, her early 'cute' personality has been replaced with a more charming, even seductive persona. When singing the title track from their latest album You're Not Alone she kept singling out a member of the audience with her transfixing stare each time she sang the title lyrics as if she were addressing just that individual. Having been on the receiving end of the technique a couple of times I can say what an unnerving if not unpleasant ; ) experience it is. The current set of songs is a natural enough evolution from 2003's addictive Another Life album. It's not a musical direction that I'd choose, I still prefer their mid-period space rock, trippy sound, but they've nailed the new incarnation well and it could see the band finally break out of the underground scene. Being on Revolver should help with that.



Long-standing favourites Greenhaus were on next and it had been some time since I'd caught up with them. This was immediately noticeable as they took to the stage - I only recognised one of the original line up - core songwriter Steve Bellamy. He was joined on stage by a new drummer and female keyboard player. Female vocalist Phoenix J has transformed herself from when I first saw her live at Elektrofest 2004. She has developed a captivating stage persona and her vocals are easily the best the band has ever had. Bellamy was almost hidden - tucked away behind a pile of equipment - only occasionally emerging when switching to backing guitar. The older songs are more refined and accomplished and the newer material is accessible in a way that only Greenhaus seem to be able to pull off without compromising their integrity. The finished article remains a compelling mixture of atmospheric instrumentals, cracking melodies, sweeping emotions and a wonderful voice. I'm keen to hear the new album You're Not Alone - due imminently.



Bielefeld - Michael Of Musik. Terrorverlag.De - Translated by Recky Reck.

East Westfalian Germans are notorious for their stubbornness and reservedness, a reputation that may stem from the fact that they don't eat stuff they don't know.

Tonight, however, there was served a brilliant festive three-course menu, each course a specialty in its own right. Shortly after SUPERIKONE from Cologne had left the stage, GREENHAUS, hailing from England, took to the podium. I had never heard of them before, but some audience members may have remembered them from the three gigs which they had played at the former PC69 during 2002. Right from the start of the concert, I was very impressed with the stage presence of lady singer PJ, only 160 cm tall.

GREENHAUS, founded as a techno/instrumental project in 1998, had been joined by this petite, charismatic singer of Asian origin about 18 months ago. She assured me that she has never had any classical vocal training, but I didn't believe it - or I didn't want to believe it...Susanna, the lady on keyboards, was a new band member. It was obvious that she knows her classical piano.

A perfect symbiosis of Massive Attack, The Cure and VNV Nation,GREENHAUS impressed song by song. Not only could one tell that they were having a great time playing their music, but also that they knew exactly what they were doing. After some initial scepticism amongst the 300 audience members, the ice was quickly broken, and PJ, Susanna and their band mates clearly enjoyed the lively atmosphere. Their very trancey waves of sound in conjunction with PJ's powerful and clear voice took the listener on a voyage on an ocean of melodies.

It was almost therapeutic, making forget the day's stress in view of the highly competent performances on vocals, guitars, bass, synths and e-drums.



greenhaus crunchy static-fuelled techno forms a fitting foil. Their space-age electro explorations are just dark enough for atmosphere, just cutting enough to break the anticipatory ice. As usual the band deliver a mix of tracks from the greenhaus effect and the unmistakable sound of sloth with pinpoint precision, although, while obviously enjoyinging themselves, they still somewhat lack stage presence. Once they've skirted round that issue, judging by the entusiastic audience response, greenhaus should be looking at a bright future under a clear blue, or should that be green, sky.



These three hip dudes were not quite as techno/dance-minded as I seemed to remember. I'd only seen them once before, but was impressed and curious to hear more. Hunched over their equipment - an assorted array of small boxes with lots of cables spewing out of them, a couple of synths and some electronic drum pads - Greenhaus unleash their beats and it keeps on rolling until the end of their set. It's an odd but distinctive noise too. Unlike anything else directly. I was thinking of Underworld, Leftfield and Empirion when I saw them before. But my ear must have been more attuned this time around because whilst the road they travelled zipped past some of those reference points, they didn't pause to dwell on them.

This was more experimental than my memory gave it credit for. A driving backing track with samples dropped in live (CDs popping in and out of a player throughout the set), spoken voices, jumbly beats with layer upon layer of sound snippets and live synths holding it all together. This was clever stuff, intelligent but not 'serious', indeed even tongue-in-cheek at times. Smoking fags, drinking Bacardi Breezers, unassuming T-shirts and jeans, sneakers and uneventful hairstyles - Greenhaus are an unpretentious and cool bunch of guys. Their objective live seems to create a buzzing atmosphere rather than getting the audience dancing to a chart-bound beat. And it worked because they danced anyway.

It could be seen as audacious to use music from 2001 (on the wonderfully-entitled A Bass Odyssey) but they pull it off. The siren-like synths and pounding drums that kick in don't disappoint. By the end of their set, they'd drifted into the outer boundaries of industrial noise - making it further difficult to pin down their sound with a convenient label. Greenhaus themselves call their music techno. But that doesn't capture it at all. If all techno were as inventive as this then there'd be a lot more of it in my record collection. No, 'techno' isn't sufficient enough to cover the territory that Greenhaus are exploring and I won't even try to offer up an alternative. Simply check out their debut release, due before the end of the year, and experience for yourself the Greenhaus effect.



The'dark side of Underworld' was the description I'd heard before seeing these newcomers and I wouldn't disagree with that at all. Extremely good is another description I'd use. Standing out the most as they displayed absolutely no traces of goth in their sound or style, Greenhaus nevertheless went down a storm. If there's one thing most goths are it's open-minded. And the cheers from the assembled dark ones indicated that most people here loved what they heard. Greenhaus comprised three guys hunched over various boxes of electronic components, with Frankie D moving between two boxes, fiddling with buttons and monitoring the sound through his headphones. The novelty of having all the vocals/spoken voice on the backing track was a nice touch as each track warped into another without pause for a response from the audience.

This was a rave-like assault on the senses with the familiar pumping beats heightened by the blinding strobe lighting and thick smoke. Though lacking the distinctive edge of, say, Empirion, Greenhaus still managed to counjer up some terrific sounds and sequences. I might have been tripping but snatches of 2001: A Space Odyssey and Adam and The Ants appeared to emerge from the wall of sound at times. And when the red and blue lights coloured the swathes of smoke lingering around the stage area it was like being in a Dario Argento film with a rather angry Chemcial Brothers providing the soundtrack. Which was pretty cool. Provided they focus on the more unusual elements in their sound and don't get too carried away with the chemicals beats theme, Greenhaus could become essential. They are already impressive.


Album Reviews

London based Electronica group Greenhaus return with "Ferox", their fifth studio album, and their first release in seven years. "We've carefully cultivated this one", remarks Steve Bellamy, explaining why neo-Krautrock stalwarts Greenhaus are about to release their new album after being on hiatus for a number of years. Originally signed to Beggar's Banquet, then Revolver Records, and with a string of UK and European tours to their credit, including appearances at some of London's top music venues, the band have proved themselves to be both live favourites and recording supremos. "Ferox", Greenhaus' fifth studio outing, rages with electronic - as well as organic - power, with nods to the sprawling oscillations of Tangerine Dream and the brooding soundtracks of John Carpenter but with a deeper more primal pulse. Track "Silhouette" burns with virulent strength, its unrelenting synth machinations piercing the darkness like a bleeting siren, whilst "No New York" shimmers with Verve-esque anthemic synth-laden abandon. Ian Medany's low-slung bass machinations on "Shotgun" rival Peter Hook's melodic lead bass virtuosity, whilst Warren Farr's deep-rooted drums throb with both precision and power, laying down grooves that keep the Electronic music organic. Anthony Neale's vocals feed the fire throughout with an epiphanic rawness that gives the whole album an elegant swagger. It may have taken them a while to grow Ferox, but when it comes to Greenhaus, as every gardener will tell you, good things come to those who wait


It's been a long time between releases from Steve Bellamy's constantly evolving project, the last album being 2006's You're Not Alone. According to folklore and Guinness adverts, good things come to those who wait. And that's been reaffirmed with A Fool's Paradise.
Sprawling across a sometimes epic fourteen tracks, it's possible to see this fourth studio album as everything that Greenhaus has been working towards since their first release back in the late 90s. Indeed, the titular A Fool's Paradise (penned exclusively by Phoenix J) is almost the definitive contemporary Greenhaus song and upon hearing it either for the first or umpteenth time, it's self-evident why it was chosen for the title. It's also possibly the best showcase for Phoenix J's vocals which soar here (whilst elsewhere they sometimes sound a little limited in range). Anthony Neale, who has been contributing male vocals (and co-writing) for a number of years, continues the tradition well on The Sound of Peace (with its lyrics about the "…military industrial police state") and the contrast to the lightness of Phoenix J's female voice adds another dimension to this multi-faceted band.
For no immediately obvious reason, the album features a couple of remixes from the previous album You're Not Alone including the title track and Shoot The Messenger. Not a wise decision to include these in my view as it could be interpreted as an attempt at shoring up an otherwise mediocre album – which would be wrong. A Fool's Paradise is better than that and doesn't need such 'value-added' gimmicks. The immediacy of many tracks is evidence that Bellamy & Co's songwriting has reached maturity. Now, it may be that these songs took the full past four years to conceive, write, perform, record, tweak, engineer and master but, in spite of a multi-layered stylistic approach that sounds very time-consuming, many tracks create the impression that writing them was a naturally straightforward (if not effortless) experience. Least effective are the rockier element, such as on In The Heart of The City, but then there are a smattering of excellent instrumentals (see the trip-hopping Optical in particular) that are mightily impressive and reset any unbalance.
I imagine that if Bellamy (heaven forbid) never produced another album that he would manage to rest at ease knowing that he's gotten about as close to releasing his full potential as has been possible to date. Nevertheless, there should be many willing him on to that ultimate goal. He's certainly got my backing to keep at it. 7/10
DSO
Greenhaus, originally an electronic three piece formed in the late 90s, (with releases under the Beggars Banquet and Kickin Records labels), have released their fourth studio album A Fools Paradise (Greenhaus (UK) Phuture phcd16, 2010). The band's first offering, The Unmistakeable Sound of Sloth, was described variously as "the offspring of ambient and wave" and an "essential album that will cater to a wide range of musical tastes." This was then followed up in 2004 by Another Life, described by one critic as "best suited for those into lunar and dreamy moods," "space rock with electro grooves." This album contained many tracks featuring the vocalist Lahannya.
The band's third studio album, You're Not Alone (Kalinkaland (Germany), Revolver Records (UK), REV XD 248, 2006) received excellent reviews and has been considered the band's best work to date. "Greenhaus, who managed to enlighten me already with their live performances last year, have done it again this year to brighten up the late Fall with a beam of sunshine, similar to Sigur Ros, who managed to do this just two months earlier" wrote Electric Diary, Germany. "Not just an ethereal soundscape but an enchanting melody as well. The kind of music not heard since the Cocteau Twins, and listening to "Higher Ground" we are very glad of that" wrote Record of the Day.
Vocals are now provided by Phoenix J, with her beautifully crafted melodies and tone leading to the overall offering being described as "almost therapeutic," and likened to Massive Attack and the Cocteau Twins. She is the ideal complement to Anthony Neale, who has been providing excellent vocals for the band since 2005. During this time the band have played many times across Europe. Phoenix J's solo work includes Junkk, Music For The Soul (Firebird Music (UK), 2002) and Binary Star (Firebird Music (UK), 1997) recorded under the moniker Joan Martin.
The band's live lineup has stabilised over recent years to include Phoenix J (vocals), Steve Bellamy (music), Warren Farr (drums), and Clark Denham (bass). And during this time they have been busy working on this new album, comprising a mixture of full vocal tracks and instrumentals. The band plan to distribute a bonus instrumental-only CD with A Fools Paradise at their gigs during the summer of 2010.
Online news originally forecasted that the new Greenhaus album would be a two-CD set. However the finished product is a fourteen track CD with new tracks and remixes. The remixes of the band's earlier compositions include, "Don't Shoot The Messenger" (Twenty Ten Mix), "You're Not Alone" (Size 9 Trip Mix) and "Bird Of Passage" (Twenty Ten Mix). The original versions of the tracks first appeared on You're Not Alone, except for "Bird Of Passage that also appeared on Eyes Wide Open. The remixes are more robust and club oriented. The new version of the band's hit "You're Not Alone" is tremendous. Phoenix J's vocals glide over rhythmic and acoustically influenced arrangements.
Some of the new material on the one hour album has a more electronic feel to it than You're Not Alone, although other tracks are almost totally acoustic such as "Kiss and Tell" which contains ethnic rhythms and violin riffs. The recordings also contain excellent contributions from Mark Anthony on lead guitar and Susana Duende on keyboards, both of whom have performed with the band on many occasions, as well as Anthony Neale on vocals, Nim diRicci on flute, Malcolm Standard on viola, Jonny Hunt on violin and Achim Faerber on drums.
Phoenix J has a remarkably powerful voice with the ability to soar over the most robust dance-oriented arrangements, as for example in the stunning title track. She has matured her sound significantly from You're Not Alone. Listen to her solo work and live versions of her work with Greenhaus at her own MySpace site. A petite young Asian woman who now has short hair instead of the bald head seen in our promo photos, she has an incredibly sensual voice. When coupled with her sexy image she melts listeners' hearts.
The wait for a new Greenhaus album since their last release in 2006 is now over. Three years in the making, A Fools Paradise is a great collection of all new material and remixes certain to please lovers of electronic music featuring female vocals. Phoenix J sings wonderfully and video footage demonstrates that her live performances are a real treat.
Original Link

You're Not Alone - [Virus-Mag.Com]

An interesting blend of electro, pop, and epic rock, Greenhaus's refreshing lyrics and flowing rhythms certainly get the message across…

With both male and female vocals swimming through the mellow sounds, the entire album is an aural masterpiece. "Not In My Name" by far impressing me the most, with its straightforward lyrics and its clean vocal style.

The blend is seamless really, with various talents appearing on this album, each song is taken to its full extent, there's never that feeling of "I wish this sound were different.." etc. It's not too pop, and not too stagnated, which can appeal to almost anyone's musical taste.

"Too many fears" and "Higher Ground" have an accessible vibe to them, whereas "Golitha Falls" and "Home" resonate with an ethereal sound that sits in your head for hours.

The closing track "Take the Time" is a dreamy conclusion to the album, with lilting female vocals and quiet sounds. Overall, an impressive and diverse album with quite a bit of meaning and substance behind it.

Rating 9/10



You're Not Alone - Interview by Sonic Seducer

Q. Steve and Jon - as your band is assumingly mostly new to our readers, please tell us a bit about your history - how did you get into music, and how did your musical vita develop? As I read, you started off with Techno tracks back then? How did that develop to your current sound?
For me (steve), it all started with the synthesizer. I used to love the early 80's music I could get hold of and it inspired me to buy an old string synth for 75 quid (£75). I loved the ambient instrumentals that someone like OMD and the like produced - that was enough to get me hooked. I met Jon much later in another London based band we were in, he joined greenhaus after I had known him about six months. I know Jon was very much into learning the guitar to a good standard before he did anything with it – totally the opposite from myself really. As for Phoenix, she has had success in Asia, but I couldn't tell you how it all started for her!! Techno, Hmmm. The band 'Greenhaus' did start as a 3 piece techno outfit. It started out of the blue, based around my a load of stuff I had churned out over the years. It all soon started to change as I think Techno is quite limiting as to what you can do, and not my first love at all. We were always accused of being to melodic for the techno market, and we didn't really fit in with that scene either. I've always liked ambient / slow instrumental music, and with the introduction of Jon on the guitar, the techno beats became less and less and now are gone completely. PJ has joined us, and has added great vocal melodies to our new album. There are still a lot of electronics going on though - I suppose those will always remain, but there are no more four four style beats. We wanted to create something a lot less electronic, and that's why we got involved with the violins and woodwind as well as the live drums. It took ages, especially the string stuff, but I am glad we stuck at it.

Q. How did it feel touring many times through Germany without having an album in the backpack that had a proper distribution in Germany?
A little bit fruststrating I suppose, although the fact that nothing was available easily meant we sold a lot more at the shows. You have to sell a lot to make ends meet! I think touring is enjoyable anyway and the bigger picture got forgotten because we were having a really cool time.

Q. Is it strange to you to be mostly seen as a newcomer in Germany with the history that you already have, as this is your first official release here?
This is our first official release in Germany, so it doesn't surprise us at all. I think the new album is so different from the last two unofficial albums that it's a good starting point for those who don't know who we are.

Q. During the time of your first albums "The Unmistakable Sound Of Sloth" and "Another Life", your worked with various singers who basically had the status of guest singers, like it is also practised by bands like Massive Attack. Now you have a stable band line-up – where do you see the advantages and disadvantages in both ways of making music? Was it a conscious decision to change the concept of the band?
The main advantage for using different singers was the fact that a different voice could be used for a different sounding track. The slower tracks on 'Another Life' were well suited to Lahannya's melodic voice and tone, whereas something like 'try harder' was perfect for Roi's style. I suppose the different voices gave us a lot of variety on one hand, but took away continuity on the other. Our thinking is that the continuity of an album is more important. Maybe that's why Massive Attack use a singer over a lot more songs. They usually sing at least three songs, and one featured vocalist will be prominent over the others for each album. Live shows were a bit of a nightmare with different vocalists. We played once in London where the plan was to play with five different singers, each with an instrumental in between. Well, the nights' schedule ran later and later, and by the time we came on, we had half the original set time. All the instrumentals were cut, which left us with a 'TV audition' show style walk on, walk off, from the singers – each announcing themselves as the entered the stage. It was a bit embarrassing for all involved, confusing for the audience and looked very unprofessional. That was the night that Jon, Andy (who has since left the band) and I said 'no more!'. PJ sang that night and we thought she was amazing, luckily she liked us too, and that was that, she joined!

Q. How did the process of songwriting change with your new members – if it changed at all?
For 'You're not alone' the music writing methods haven't really changed . The album was finished before Clark(bass), Susana(keys), and Warren(drums) joined. I do the programming/ electronics and then Jon and I share the guitars and bass etc. The drums were added last and kindly provided by Achim Faerber from Project Pitchfork. PJ works on the vocals usually at a stage where the music is half finished. She changes stuff, I change the arrangements and so on and so on until the whole thing eventually works (we hope!!).
Now things are slowly changing drirection. We have started jamming together and are enjoying the total 'Live' jamming/writing thing. Its nice when you can change things on the fly as there is no backing music to follow. These jams will form part of the next release, although they will need to be shortened from the average running time of 20 minutes! I think half of the next release will be electronica based and the other half quite live sounding.

Q. Where do you see the differences to "Another Life" and "You´re Not Alone" yourself?
The first difference is that Phoenix J commands most of 'You're Not Alone'. There are 2 other vocalists involved namely Anthony Neale and Josie Akers, who both do a great job, but they only have two and one song each respectively. Lahannya was great on 'Another Life', but didn't feature as much. The music is very different in sound. We have used, I would say eighty percent 'real' instruments and twenty percent 'electronic' ones. I like those proportions, I would like to think that they seem to work.

Q. Phoenix J, what was your musical career before you became a member of Greenhaus? What´s influencing you for lyrics, and what your intention in the lyrics on "You´re Not Alone"?
I've had two solo albums, starting with my BINARY STAR debut, which was Top 40 in Asia. The second, JUNKK, was released in the UK once I had moved there from my native Singapore. I've also performed quite a bit, taking in America also. And I've constantly kept up a series of collaborations with some exciting and talented musicians, such as the guys at Greenhaus, which is my current focus. As for lyrics, I write about things that are personal, but not just to me. Events, and people's reactions to them, are a rich source of inspiration. 'You're Not Alone' is about having to face the challenges of life that can make one feel alone in this world. Circumstances may be unique but the problems are often universal. Just knowing that you're not out there facing it on your own can be empowering and will help you pull through. Most of the songs that I have written for the album are about self-empowerment, which, not coincidentally, is a stage I'm going through right now. So, come to think of it, it's pretty much autobiographical!



Q. Hello, Please write your names before your answers, thank you.

A. Hello. I am Steve Bellamy, and will be writing this interview (as the main music writer). PJ, our singer will also respond.

The band are:-

Steve Bellamy – Keys/guitar/bass/programming Phoenix J – Vocals Jon Williams – guitar Clark Denham – bass Susana Vicario – keyboards Warren Farr – Drums Live. Achim Faerber provided the recorded drums on the album.

Q. So, at first, how are your feelings after finishing the work on your new album? Are you satisfied with the results?

A. Quite relieved! and yes, we are satisfied. It has taken a long time but I think it has been worth it……It's nice to know its all finished. I have always been a bit paranoid about computers crashing and such other disasters, even if I have backed up. Its nice to know that it'll be out there, as it were…..very soon.

Q. Only few know you. So tell me something about you. When did it all began and what was the reasons for you to make music. And finally: how did you get your band name?

A. Well it started with myself and Andy Page whom have known each other from schooldays. We used to tinker around with synths in our teenage years. This was really down to our love of early synth music, the usual suspects I suppose – Kraftwerk, OMD, Depeche mode etc. Eventually we decided to form a band, which was mainly for fun, and we never really intended to do many gigs, and subsequently split up soon after a handful of small live shows. I was then lucky enough to be approached by Frank Drake, who asked me to remix a Gary Numan song, 'I die, you die' for a compilation album of techno mixes. This project required a name, and 'Greenhaus' was it! ('greenhouse gases', turned to 'greenhouse', but with the house in German, if that makes any sense!). We then got to know Jon through an indie band i was also in. He was the natural choice as a guitarist for Greenhaus . Phoenix J, Clark, Susana and Warren have all been recruited in the last 2 years and both Andy and Frank have gone their separate ways.

Q. How was the work on the new album? How was the progression? Did you have a special aim to reach while making this (by the way fantastic) album?

A. We started out with an idea to do something more challenging and to use a greater array of live instruments. I wanted to try and get away from the samplers and synths. It took a while getting the musicians together, the violins, flutes, percussion and drums, but it was worth it. We were lucky enough to have Achim Faerber from Project Pitchfork on drums for the album, and Namaah Di-Richi and Jonny Hunt on flutes and violins. PJ, our singer has also made a massive difference to the sound, and now I feel the band sound is so much more cohesive than ever before. This, I think was something that was lacking on our last album and I think a lot of stuff on that was done for the sake of doing it. Jon has spent more time getting something different sounding, and I have concentrated on the 'swirly' stuff with the e-bow. I think we work better together now – knowing our roles I suppose.

Q. For the first time, you will be also released in Germany. Does this perhaps mean something special for you?

A. Yes it does. I speak for all of us to say that we love playing in Germany. Personally I think it's a great country, and it'll be nice if the release can do well here.

Q. How did you get the connection to the Kalinkaland Label in Germany? Do you have already some fans from Germany?

A. Kalinkaland approached us after coming to a gig in Erfert whilst we were on tour supporting De/Vision. They liked what they heard live, and got in contact with us via Steffen from De/Vision soon after. We have played a few gigs now in Germany, so it'll be nice to think that we do have a few fans here!

Q. I remember, that I saw you on stage in Munich as support for Mesh. At this time you made only instrumental tracks. What was the reason for you to put a lyric part in your songs?

A. That gig in Munich!!! If my memory serves me well, that was the night we started as a 2 piece and finished as a 4 piece. The English have always been rubbish at time keeping!

Andy and I have always loved instrumental music. I am a great fan of Mogwai, Godspeed and other cool post rock bands. We used to create our own cassettes of all the instrumental tracks from our album collection ….'Sealand' by OMD, 'Elegia' by New Order, and a whole bunch of Brian Eno! I have a big ambient collection and I still listen to that an awful lot. Jon has always preferred a 'traditional' song, so we thought we would try it. We loved the results, and naturally we got a full time vocalist in.

Q. Let's take a look at the lyrics. On one side, songs like "Not In My Name" are very clear in their meanings. Others like "Til The Fat Lady Sings" seems weird to me. What are your intentions when you write the lyrics?

A. Ok, I'll hand you over to PJ for this one! PJ, are they weird?...PJ 'The title is inspired by a saying from America which may also refer to the opera. It's just a nice way to capture the sentiment I wanted to convey. In the UK we use 'don't give up, don't give in' or 'It's not over till it's over'. My lyrical intention was to point out that 'YOU decide when it's over'.

Q. Does the music come after the lyrics or is there also at first the sound and the lyrics comes after?

A. All the music is written, and then passed over to PJ to come up with the vocal ideas and words. The whole thing goes back and forth until we are happy. The End result is usually quite different to what we started with. Jon usually re-takes everything as he likes to work around PJ's vocals.

Q. Especially the song "Not In My Name" is very interesting. I think it has something to do with the war in Iraq, isn't it?

A. Anthony Neale, a guest singer wrote this song. He saw banner being held up during a protest, with the words 'not in my name' written on it. This was inspiration for him to write this song, and yes, it is about the Iraq conflict.

Q. One remarkable song also is "Higher Ground". Seemed to me like a love declaration to somebody. Is this song dedicated to someone special?

Back to PJ….PJ 'Yes, it's a love song, but it is meant to be a love song to anyone who's special to you.....mother, lover, child and so on... in no particular order -anyone who has helped one to achieve a higher plane of existence'.

Q. Generally: Are your lyrics very autobiographical? What inspires you?

A. PJ….'They are mostly autobiographical, about situations in which I have experienced. My muse is aided by Steve's compositions and arrangements, which are thoughtful and often pensive and atmospheric'

Q. Your kind of music also impressed me much. Are there some groups or musicians, that inspired you in your work?

A. Thank you for your kind comment. I think, to be honest, most things I have heard, and really loved have inspired me to write music. This will be true for Jon and PJ, and probably true for anyone that plays an any kind of instrument. If I had to name any one artist in particular, it would be Mark Hollis of Talk Talk. They have always been on top of the pile.

Q. Mostly Synth Pop Bands want to make music for the dance floor. But you are different. You don't have up-tempo songs. Why do you choose more slow rhythms?

A. I just prefer slower music, It makes me think a whole lot more. I think there are some really good dance floor tunes - created by bands that do that thing very well, and the best of luck to them. I would like to think that all musicians do exactly what they love doing, it will show up to an audience if you are trying to do something other than that. I don't think it's that unusual to use slower rhythms, although, would agree that the current trend is for club orientated music. Our manager always moans that there isn't any 140bpm 4/4 stuff for the DJ's!!

Q. How does the people react, when they see you on stage?

A. I think we go down well these days because Live its something different to hear . I suppose its quite bold to play totally slow songs live, but I think they stand up to the test. They are very enjoyable to play and hopefully the audience can get that feeling from us. We do see a lot of couples in the audience swaying to the music. We jokingly have named our genre 'UK Sway'!

Q. Bands told me, that it is much more easier to get the crowd by storm when you play funky ore danceable songs. How is your repertoire? How do you get the listeners?

A. I would agree with them, it is harder. I suppose for reasons in my previous answer, we would hope to win them over by the end of the set. I think PJ has a wonderful voice, which at times is very difficult to ignore.

Q. Will we see you live also here in Germany? Are there some gigs planned?

A. We will definitely be coming early 2006 but nothing has been set in stone yet. We are all looking forward to it.

Q. Thank you for the interview and all the best for your career

A. Our Pleasure, and thank you.



You're Not Alone - Interview for Depechemode.de

Q. I've seen you guys last year on tour in Germany with de/vision. Are there any plans for touring Germany in the next months? Maybe not just as a "support-band"?
We are hoping to tour early in the New Year, although nothing has been confirmed as yet. This would be as a support as we are not established enough in Germany to go it alone.

Q. Where did you get your inspirations for new tracks? Are there special places or does it depend from separate situations?
Separate situations. Even though I write the music and not the lyrics, a situation will and does affect the mood and tempo of the music. PJ will then write the lyrics and vocal melody. I don't give an indication of what I was thinking about when the idea emerged but she usually picks up the vibe. Her lyrics are based around her own life situations.

Q. Are there any bands influencing your music? Something like idols?
I suppose influences would include the likes of Massive attack, Talk Talk and David Sylvian, purely from a music point of view. I think that a lot of songs can influence what you are doing, and most the time you wont realize it.

Q. How would you describe your own music?
Hmmm, that's a good question. I really find it hard to categorize. I would say electronica meets shoe gaze if that makes any sense to anyone… (shoe gaze was an English craze in the early 90's – bands like chapterhouse, slowdive and swervedriver. Swirls of layered guitars and a breathy vocal usually would be enough to make you a shoe gazer. Oh, and you must gaze at you shoes whilst playing the guitar!). We have tried to make something that relaxes you when you hear it, but hopefully not to make you fall asleep completely!!! We have used lots of lush pads, chorus guitars with long delays and long reverbs to try and create this atmosphere, I hope it works.

Q. Back in 2002 your music was more "instrumental" like. At which point did you decided to integrate a voice? And where did you "find" Phoenix J?
I suppose we wanted to do something different from the first album which was purely instrumental. We wanted to use a vocal on a few tracks, and to see how it went. This then developed and we ended up having a lot of guest singer (Lahannya, Roi from mechanical cabaret, Sandrene from seize). They were all great but it all became a bit of a nightmare to put together live, so we decided to stick with a single singer(although there are actually two other vocalists on the album, Josie Akers and Anthony Neale, but they only sing 3 songs between them). PJ was one of our guest singers, and we felt that her voice really complemented the music, so that was that. She is now a full time member of the band, which is great. Having said that, 'You're not alone' still include 2 instrumental, I think there will always be a couple of instrumentals on our albums.

Q. Well apart from this.. which sort of studio-equipment are you using?
We run cubase 5 on an old PC that, to date, has done the job that's required of it. There are a mixture of electronic and live sounds as audio files and also electronic sounds running via midi. As for Synthesizers, I use a Korg MS10 (I use this mainly for bass, but it is also great for those sweeps and mad electronic sounds). Most of the synth pad sounds and other electronica on the 'you're not alone' album are built up from a combination of an Access Virus, a Roland MVS1, a Roland JV1010 and an e-bow guitar. The trusty old Emulator 3 does the drum samples alongside a roland octopad spd50. These are the units that just get used more. We have got other synths, but don't use them that much. An old Roland RS09 string synth(which has a certain early 80's string sound which nothing else made these days can re-produce. It makes things instantly retro sounding!), there is a Roland JX8, a Korg Micro-preset (bought, just 'cos OMD had one) and an SH101 as well.

The live sounds, such as the percussion, acoustic guitar, violin and flute are recorded using an AKG414 going through a Drawmer 1960 Compressor (which cost a bit, but is absolutely brilliant, and worth every penny). The electric guitars were all done on the POD. We have tried a mic'd up Marshall amp a few times - and the results have been excellent, but as the guitars are complimenting the electronic stuff on most the album, we felt that the POD sound was by far good enough and it is so much easier to record. The Vocals were either recorded at mine, or PJ recorded them at her own studio. I believe she used a Rode NT2 microphone.

The Drums were kindly played and recorded by Achim Faerber of project pitchfork in his studio in Bremen.

The whole lot was mixed on a Mackie D8B. Wow, what a desk! We used to have an old soundtracs quartz desk (shown in the photo) which I thought was good, but once we got the Mackie, we would never go back. Its just so easy to use as well as great sounding - the fact you can save a mix to go back to saves so much time in the long run.
Effects wise, most of the 'washy' reverbs come from an ancient Lexicon 224, which was one of the first digital reverbs. Its only 8 bits, but who cares, it sounds real. Unfortunately I think its dying, and I have to kick it pretty hard to get it to light up, which is not in the manual, but seems to work. We also have a PCM60, a LXP1 and a Yamaha REV 7 to back the 224 up. Other effects come from the Mackie itself, which has 3 processors, or are a plug ins on the PC.

Q. Thanks so far for the interview!
No problem!



Review translated courtesy of Hans Hneufeld.

Getting noticed big time has unfortunately been denied this band so far. There were however a few smaller successes for the band while supporting more established acts. After gaining an awareness amongst the audiences through well delivered pieces from their repertoire, and receiving good responses, they soon fell into oblivion and were forgotten by their former fans.

We think it was because Greenhaus had not made it easy for their fans to create a lasting impression. Other bands managed to play themselves into the hearts of their fans. Greenhaus' problem was that the band was quite unknown and a great let down was their musical diversity and inconsistency.

Greenhaus started with purely instrumental projects, highlighting spherical, technical sounds. Later a number of guest-vocalists extended the band's repertoire, which in turn changed the sound of the band quite radically. Focused more on vocals, the pieces sounded much cooler in the direction of 'Electro-Pop' with tendencies to 'Trip-Hop'.

'You're Not Alone', as the latest album title states, is the first album of the band registered for the German market and the debut with singer Phoenix J, who has also accompanied the band on their latest gigs. She is the band's sole lead singer for some time now and presents herself with the band for the first time on a full-length album.

Arguably, that was what the band was lacking in the past... a voice that leads like a 'red thread' through the multi-facetted songs. It doesn't even spoil the overall impression that the band features other guest-vocalists on some songs as they had done in the past. One remarkable difference is that these guest-vocalists are just that and don't disturb the now much more homogeneous feel of the individual songs as a whole.

There are moments full of simple beauty that last four minutes... that description comes to mind with the first line into the CD. This beauty is presented by the title track of the album. This song was already a secret winner and a nominee to be the strongest song on their new album when the band played it while on tour as the opening act for DE/VISION. In the beginning it was more of a sub-conscious feeling that established itself very soon after. Why the song is the very first track on the album puzzles me, though. This so opulently arranged 'Electro-Pop' opener, with it's heartbreakingly beautiful melody, which ends in a tirade of strings, would have had a much better place in the last part of the album, but that doesn't mean that the following songs are of lesser importance and quality.

From the moment of enlightening ('You're Not Alone') to a longing melancholy ('Home'), Greenhaus always creates a fresh moment of musical beauty anew. Phoenix J is the listener's guide, who paints the songs with warm and comfortable colours. The petite Singer with her slightly fragile voice appears solid and sure-footed though throughout all the tracks, be it the 'Trip-Hop' 'Bird Of Passage', with its lightly electronica inspired sound, or the more rock sound of 'Higher Ground'. Greenhaus manages to build a steady rhythm, lead predominantly by drums, or bridges long passages simply with the sound of the guitar.

Greenhaus, who managed to enlighten me already with their live performances last year, have done it again this year to brighten up the late Fall with a beam of sunshine, similar to Sigur Ros, who managed to do this just two months earlier.



INTERVIEW FOR ZILLO

Q. With which intentions did you found Greenhaus in 1999? How did you get together with Jon and the impression, that it would be fine to make music with him?

It started with a Gary Numan remix 'I die, you die' for beggars banquet, that I was lucky enough to have offered. The project required a name, and greenhaus was it, and that was that. Myself and Jon were in a band prior to greenhaus called 'navaho', in which he was the guitarist and I the drummer. We have been good friends ever since, so he was the natural choice. He adds an element to the writing that compliments the songs, but only if it requires it. I guess unlike some lead guitarists who would want to fill the songs up!!

Q. With which kind of music did you grow up and what are the most significant influences on your own music?

My Early record collection contained a lot of Talk Talk, Japan/David Sylvian, My Bloody Valentine and Joy Division/New Order. The Electronic scene in the UK was not very popular in the early 90's, and there wasn't much new stuff easily available. Most of us got into the indie thing in the nineties. Now I listen to a lot of Post Rock ( I think the genre is called!), anyway, the likes of Mogwai and Godspeed. I am influenced by a lot of stuff, as is Jon and PJ. For me, the ambiences of a lot music inspire and influence what we do.

Q. Is there anything special about London, what is leaving a fingerprint on your music?

We get a lot of good live music in London, probably more than most places in the world. I think seeing a good band live always motivates yourself to improve. The competition is massive here. I hope that we have improved for this reason. I think though, creatively it would be great to get out to Cornwall for a month to write some songs. Cornwall is a picturesque, quiet area in the west of the country – I always really enjoy visiting the area. The place has a very 'Celtic' feel and I think that this could easily rub off into any new material. PJ actually lives in Ross-on-Wye and not London, which is another picturesque town in the west of the country.

Q. In which way do you work together? How do you fit music and lyrics together?

I will write the music and pass it to PJ who will come up with some lyrical ideas, and jon for guitar ideas. It will then go back and forth between us, and undergo many re arrangements and changes until we are pleased with the end results. PJ: 'I would play back the music repeatedly while working on other projects and hum along with it, coming up with different melody lines. I'll only settle for lines that I remember later when I don't hear the music as I feel that a good tune must be able to stand on its own so as to be memorable for the listener. Then I would start writing the words that sit right on the mood of the music.'

Q. Where do you take your inspirations from? Just from every day's life, personal feelings and human relationships or also from literature, movies ...?

As far as the music is concerned, I'm inspired very much from personal feelings and relationships. I hope a feeling is in the music for PJ to then work with. PJ: 'I do start with a good old idiom or from a title that Steve has labeled his music with. But like Steve, I'm mostly inspired by personal feelings, and the mood of the music Steve has created.'

Q. I don't know your debut album, but I think, "You're Not Alone" sounds really different to "Another Life". So, how would you describe yourself the band's evolution from the starting point to the new work?

I think the new work is always where we wanted to be. I have always preferred 'Live' sounds over electronic ones especially where the electronic ones are imitating a 'Live' instrument. Electronic analogue pulses, sweeps and bleeps, and old beat boxes are fantastic, but a digital violin sample doesn't sound much compared to the real thing. It's a real pleasure working with live drums, flutes, violins in combination with the electronics. I think a few songs on 'another life' were a progression for the current album, mainly the slower ones, the ones Lahannya sang on.

Q. Your line-up is very reduced now. What did happen with the crew of the "Another Life" sessions? Did you have personal problems or just different artistic points of view?

We are actually a six piece at present. Clark has joined on bass, Susana on Keys and Warren on Drums. They are all to feature on the new material. On top of that , Achim Faerber from project pitchfork has provided the drums, Naamah Di-Richie the flutes and Jonny Hunt the violins for the current album. I think our Live show has benefited massively for being a 6 piece. As for Andy, he left to pursue other projects, both musical and otherwise, which was a great shame. Frank used to provide the Live 'sample' element but this was just not required any more on the introduction of a singer. We are all still very good friends.

Q. On "Another Life" you worked with different female singers., on the new album with various other singers again. How did it work out for you? Why do you like to work with different singers?

PJ has now joined as a permanent member, and features on the majority of the new album. Anthony Neale and Josie Akers have sung on 3 songs, and were both fun to work with. Working with different singers allowed a variation of sound, and allowed a wider scope for this album and the previous one. However, we feel PJ has really stamped her mark on the greenhaus sound and we are all glad of that. We are working on our next record already. PJ will be working on all the tracks this time.

Q. With which ideas did you start working on the new album? What did you like to make different/better on it?

For the first time, I started everything using a piano, and then built things up from there. We wanted to make the new album more cohesive and to have more of a live band sound. We also wanted to use more orchestral instruments than we did / have done. We have moved away from the 4/4 type dance beats that appeared on Another Life. I always felt that those songs didn't really fit in to what we were trying to achieve, and the direction we wanted to move in.

Finding PJ was a massive plus. Her vocal style suits the sound wonderfully in our eyes and her presence on stage is invaluable. The last step was to replace sampled drums with live ones. Luckily this happened very quickly and easily. We got to know Achim on the De/Vision tour support, and he ever so kindly offered to provide drums for most of the album. For me, these really complete the album.

Q. I really like especially the vital percussion sound on "You're Not Alone". Any specific reason for emphasize this element?

A combination of Live and Electronic works pretty well. I think Live drums cant be replicated well with samples, and electronic percussion also has its place in this mix. Other shaker's, cabasa's, bongo's etc were fun to add to the overall mix. I think previous greenhaus material has aired (don't u mean "erred"?) on the 'beats' side, and we didn't want to lose that feel.

Q. What about your next plans?

We release on our UK Label in January, and hope to tour / promote the album as much as possible, both in UK and Europe, especially in Germany. We are also currently working on the next album and are excited with some new and different ideas for this - which hopefully will work! I think an EP around June will be the next release. Apart from that, a holiday would be nice!!



Another Life shows that the latest incarnation of London based Greenhaus is without doubt the most capturing to date, and best suited for those into lunar and dreamy moods. Moving over from their early technoid experiences, the band team up with singer / composer Lahannya and show a high level of maturity in the composition department, with subtle guitar moods. Lahannya outstanding vocal works are the other part of the equation, one that conjures memories of the 4AD era or bands as Lush.

While Lahannya sings on most of the album, imprinting her own character to the tracks, other guest vocalist appear in Another Life, bringing their own touch to an album that since the very first notes of the opening It's That Time of The Year -graced by vocals by Sandrine Gouriou of Seize- flows with no up nor downs, living in its own created dreamy-cosm of beauty. Liz Green of Swarf and Roi from Mechanical Cabaret contribute vocals to the more danceable tracks.

In the context of such an organic and balanced production, I would gladly avoid pointing at specific tracks, but a mention of a cover version of The Cure's Plainsong can't be neglected, not least because it's a beautiful version of a song that is very hard to re-interpret in the first place.

Having dropped the first name, I'll go on to point my own personal favourites, namely Trigger and Fragments, two little pieces underlined by old and modern minded electronics and that enveloping yet not obvious guitar/keyboard work that easily show in my opinion where the strengths of Greenhaus lay in this incarnation. Another Life feels retro and modern at the same time, but what's more important, it interprets the greyed out moods of a couple of generations of darkwavers in a fresh new optic.



Greenhaus was formed in 1998 in london and their music was considered to be techno in the style of acts like underworld and orbital.But since the addition of guitarist Jon Williams and songwriter Steve Bellamy the music is now open for influence and collaberation from outside and so Greenhaus moved forward in their second album "the unmistakeable sound of sloth" into a different style of music.

By now you can find fresh arrangments as well psych. space rock like ultra modern electro grooves or 80 s wave appeal.The new album "another life" is unusual but a very interesting mix and is especially stamped with Lahannyas flattering voice, but also with guestsinger liz green (swarf), roi (mechanical cabaret) and sandrine gouriou (seize).

Under all 14 tracks you will find a cover version of cures "plainsong", but that s no surprise, also joy division will be commemorated with the Hymne "one day closer".It s seems like theres nothing that would nt suit the Greenhaus sound, but the band is far from putting all sorts of ingredients in a saucepan without honestly thinking about.

Electro-, Rock- and Techno influence makes Greenhaus into a absolutly fantastic dish.



Tour support slots over the last few years for such exalted company as Front 242, John Foxx, Gary Numan and more recently for Sigue Sigue Sputnik perhaps offer an inkling that Greenhaus are a particularly special beast. 'Another Life' is the London based quintets third long player and sees them moving into lighter pop realms.

Sound wise 'Another Life' sees the band operating light years ahead of their original dark techno blueprint. Longing trip hop beats melt into guitar and electronics collages themselves fleshed out by curvaceous backdrops that soar and swerve between frozen wide-screen dramatics (as on the irresistible re-interpretation of the Cure's 'Plainsong') and tripping euphoric elegance ('Rockstar'). Perhaps coinciding with the arrival of vocalist / song writer Lahannya, a distinct sense of maturity and attention to melody has come to the fore, the overall vibe is one of chilled sophistication and darkly lit pop orientation harking back in many respects to those classic 4AD releases of the mid 80's that many lovers of Throwing Muses, Cocteau Twins and Dead Can Dance may well warm too especially when confronted by the albums tempestuous title track which seductively manages to sound like a hybrid of the three.

Opening with the shimmering 'It's that time of the year' which features Sandrine Gouriou from Seize on guest vocal duties (one of three guest vocalists the others being Swarf's Liz Green on the infectious club groove of 'See no reason' and Roi from Mechanical Cabaret on the equally jaunty 'Try Harder'), a beautifully bitter sweet cut that recalls the midway point between the Sundays and the Bang Bang Machine yet at it's core illicits the same ache as to be found on those classic Dubstar singles. With it's circular dynamics 'Trigger' proves to be one of the albums highlights, perfectly juxtaposing an upbeat glaze over a horror laden tale of the sense of fear and confusion following the Hiroshima bomb atrocity, Lahannya's vocals take on an almost Bjork like innocence to float ominously over a clockwork rhythm that strangely sounds like a mutation between Kylie's 'Can't get you out of my head' and the frozen aloofness of Visage's 'Fade to Grey'.

Elsewhere the hypnotic wannabe shoe gaze 'Solar One' colourfully goes a-space hopping while the tripping space folk-isms of 'So far to go' with its majestic orchestral sweeps imagines a studio fist fight between ELO, Magnetic Fields and Air with Vengelis holding the coats. 'Another Life' also harbours moments of sobering grandeur; the touching introspective refinement of 'Human Nature' emerges from something icily haunting to storm lashed in the blink of an eye while clearly fusing together the best attributes of Clannad and Propaganda into some soul sapping incarnation. 'Delusions' similarly weaves its intoxicating charms before ascending to a heart stopping crashing crescendo. An astounding release we'd be forced to agree.



What we have here, in "Another Life", is a study in transmutation. The latest release from UK act Greenhaus is an achievement of evolution, and nothing less. The result is a glorious long-player nominates itself as a viable soundtrack to the post-modern life. But mostly, it's the fruits of metamorphosis… and not a techno album

The signs of the transformation have been there for those who've followed the growth of the band. With the debut album "The Greenhaus Effect", we were introduced to exponents of minimalist techno, replete with '2001' samples and thumping electro. It's follow-up, "The Unmistakable Sound Of Sloth" introduced us to a more confident act, which painted with broader strokes and more ambitious arrangements. The sound was more complex, denser and more luxurious – the results of experience, better gear, and the addition of a live guitarist. More recently, audiences were reporting that Greenhaus had consolidated their live presence with a female vocalist. Song Structures. Verses. Choruses. Lyrics. Emotional performances… from techno to pop?

Greenhaus didn't just want to rule the darkened little dance corner of the music scene. They were crossing over, ready to stand and be counted alongside mainstream acts too. There aren't many that can do it. For every Moby, Prodigy and Crystal Method, there's a thousand electro-weenies who flee ruefully back to their synthetic comfort zone. Taking your electro to the mainstream takes hard work, credibility and dedication. It takes balls of steel. It takes solid, world-class live performances. It takes solid, world-class material. And it takes a great album.

…Which is where "Another Life" fits in. What we have here is over an hour of masterfully performed and produced songs. While the sonic emphasis is still electronic, it's pretty clear that most of the tracks on Another Life aren't intended for the clubs. Dancefloor play is always possible – the addictive heavy breaks of "Rockstar" practically demand it - it's just that these songs don't feel like they were written for DJs.

"Another Life" seems to follow an Eighties vibe. Not, though, the superficial hollow aesthetic aspect picked up on by the electroclash movement, with all the dinky digital sounds and retro posturing. Rather, this album seems driven by an abiding respect for the emotional content of the period's music.

The combination of yearning, love, naivete, introspection and hope that were magically embodied in acts like OMD, Tears For Fears, The Cure, New Order, etc – that's the kind of spirit which is effectively captured here. The performance and production, though, are unmistakably 21st Century. Personally, I hope this turns out to be a winning style for Greenhaus. Partially because it's one of the finest and most original stylistic ideas I've seen lately. And partially because the world, post-911, seems to really need it.

The opening track, "It's That Time Of The Year", perfectly captures this endearing combination of remorse and optimism, lovingly draped in lush orchestration and rich, complex electronics. It's that smiling sadness that permeates much of the disc, and the one cover (The Cure's "Plainsong") clearly illustrates the group's influences and intentions.

"Another Life" features a few vocalists in addition to Lahannya, including Sandrine Gouriou (Seize), Liz Green (Swarf), and Roi (Mechanical Cabaret), and all carry the spirit of the album seamlessly. Some tracks stand out as winners, such as the album's title track and the sublime "One Day Closer". A lot of them, like "See No Reason" (frantic, melodramatic trance) and "Fragments" (euro-disco), don't... But they're album tracks and support the greater whole. For me, the highlight of this disc is "Solar One" - orchestral in scope; grand and powerful, like a monument to nature.

"Another Life" is an achievement. Not particularly a good techno album - It's a stunning album, period. Densely emotional, larger than life, a thing of sparkly beauty. It's an album that eschews short-term dancefloor gratification, and goes for timeless classicism. I don't know what the older fans will make of it, but something tells me that "Another Life" will find it's more than welcome in the hearts of the converted and become a favourite, to be played, covered and referred to for years to come.

[1.30.04]

RATING: 9



It's been little short of amazing to witness this British acts' transformation from the OK techno band of yore, whose many UK festival appearances acted as a good time to visit the bar/stalls/toilet/nearest Mcdonalds into the versatile and dynamic act they have become. The release of the album "The Unmistakeable Sound Of Sloth" in early 2001 was a quantum leap forward in this band's evolution while this superb new album continues the band's development, taking their sound to new heights of power and emotion with the addition of vocals for the first time. 'In House' chanteuse/lyricist Lahannya adds a warm sensual touch every track she sings on, be it the up-tempo "Trigger", the ethnically-inspired wordless voice that grace "Plainsong" and a lovely performance on "Human Nature" she's certainly a talent that the band have done well to discover and nurture.

A number of guest vocalists lend their talents, too, including Sandrine of Seize, whose delicate, beautiful voice graces the wonderfully chilled opener "It's That Time Of The Year" (which should also appeal to anyone who enjoyed Moby's "Porceline"), Swarf's Liz Green, who adds her distinctive style to the poppy "See No Reason" and Roi from Mechanical Cabaret who gives a typically laconic performance on "Try Harder" (listen also for the John Foxx rhythm sounds in there, too!).

Musically, the band are clearly going from strength to strength with a consistently powerful and majestic but still varied sound that's fit to make your heart soar through the fusion of John Williams' guitar work and the electronics of Steve Bellamy, Andy Page and Frank Drake in unison with some blindingly powerful rhythms that the band use to good effect time and time again. Such is it's effectiveness it's a trick that you never get tired of hearing, the languid "Delusions" which builds up to a stunning crescendo, the Indian instrumental Solar One" and the more mysterious title track being just three good examples of this. It's also a versatile album, taking in elements of rock and big beat with similarities to Moby and even a touch of Fat Boy Slim here and there, most noticeably with the funky "Rockstar" which has the potential to be massive while the new-wave touches of "One Day Closer" might well appeal to fans of Joy Division et al, despite the modern electronic touches that accompany the old-skool rhythms and guitar.

In years to come it's a fair bet that this will be seen as the landmark album that really announced Greenhaus arrival as a major player in the modern music scene so don't miss out and make this superb album yours today.

RATING: 9



I've always had plenty of time for Greenhaus. They started off producing simple but dark club techno and did that very well. They then progressed towards spacerock territory after adding guitars to the sound and did that even better. Now they've taken a quantum leap forward and the results are mightily impressive. This is full of fine songwriting that demonstrates that Greenhaus truly deserve to rise to wider public acclaim.

Superb tracks like Trigger about the Hiroshima bomb are as cleverly structured as they are moving. There's a bunch of well-chosen guest vocalists too: Liz Green (Swarf), Roi Robertson (Mechanical Cabaret) and Sandrine Gouriou (Seize) all contribute. These and the inclusion of further guest lead female vocalist, Lahannya, really help the Greenhaus sound step firmly into the mainstream. There's a cover of The Cure's Plainsong that is simply terrific, while One Day Closer continues the band's love affair with Joy Division.

This is overtly commercial, in the Rhys Fulber sense of commercial, in that it retains a distinctive style all of its own and yet has a decidedly accessible quality, but all the time retaining credibility. This really ought to see Greenhaus achieve far greater recognition and well-deserved professional success. It's hard to single out favourite tracks as the whole thing is that consistently strong. This is a great album - simple as that. Go and buy it.

8/10



Another Life by meltdown magazine

London quartet Greenhaus have been through some changes, and the changes are sounding good. With this, their third album, they move away from instrumentals, adding a new female vocalist, Lahannya, on most tracks. It's also a little slower than much of their previous work, with the emphasis firmly on atmosphere, and the end result is a very pleasant, very chilled-out sound. There are still some throwbacks to their earlier style, a few less sedate tracks and occasional sampled speech in place of vocals, but these are now the exceptions to the rule.

The album also boasts three impressive tracks with guest vocalists - on each by Sandrine from Seize, Liz from Swarf and Roi from Mechanical Cabaret (who adds an impressive amount of energy to Try Harder, one of the fastest songs on the album). Definitely a big step in the right direction.

James White 3.5 / 5



I've always had plenty of time for greenhaus. They started off producing simple club techno and did that very well. They then progressed towards spacerocky territory after adding guitars to the sound and did that even better. Now they've taken a quantum leap forward and the results are mightily impressive. This is full of terrific songwriting that demostrates that Greenhaus truely deserve to rise to bigger public acclaim. There's a bunch of well chosen guest vocalists too: Liz Green (Swarf), Roi Robertson (Mechanical Cabaret) and Dandrine Gouriou (Seize) all contribute. But it's the inclusion of new lead female vocalist Lahannya that really helps Greenhaus sound step clearly into the mainstream. There's a cover of The Cure's 'Plainsong' that is simply terrific and 'One Day Closer' continues the band's love affair with Joy Division. This is overtly commercial - in the Rhys Fulber sense of commercial, in that it retains a distinctive style all of its own and yet has a distinctly accessible quality (all the time retaining credibility) that really ought to see Greenhaus achieve wider acclaim and well-deserved professional success. It is hard to single out favourite tracks as the whole thing is that consistently strong. This is a great album simple as that. Go and buy it.



Crisp clean pulsing electro of a refined Orbital nature. Think Orbital with a hint or two of Front 242 or Nitzer Ebb or The Orb or New Order (and a fine version of Transmission) with a slightly darker edge - a little something all of their own. It's a warm lingering uplifting sound, intelligent dark floating pulsing techno. Very impressive indeed, like the finest moments of The Orb or Orbital...



Album number two for these rising stars of the dark techno scene. Only, with The Unmistakable Sound of Sloth, that label now seems largely redundant. For although they haven't abandoned their dark beats entirely, this release moves closer to the almost psychedelic space occupied by the likes of Spiritualised, Acceleradeck, or any number of bands on the Enraptured label. And this is a good thing, because choosing to go down a route that is less reliant on straightfoward (if addictive) beats means that Greenhaus' songwriting ability gets the chance to spread its wings.

Those who like their techno straight up will find this a radical departure. Others more open-minded should respond to this in droves. There's more guitar than before but it's of the wash of reverb kind rather than sad rock posturing. There's some great piano moments too. But tech heads shouldn't panic. There are still some terrific beats (with some nifty drum programming) - see Nova and More Life. Greenhaus' version of Joy Division's Transmission is included too, although this album version pales into insignificance compared to its live equivalent. There are a couple of very short tracks that have great ideas but are not fully developed and feel rushed, but it's a bit of a struggle to find the weak spots. Greenhaus have really gone out on a limb with this album and haven't let preconceptions of how they're 'supposed' to sound hamper their songwriting. I look forward to hearing this stuff live 7/10


Song Reviews

"At first we thought Chris Morris had hijacked BBC London News but it turned out this had started playing through our computer speakers while the TV was on. So we turned the TV off, listened, and heard not just an ethereal soundscape but an enchanting melody as well. London five piece Greenhaus were known as a techno outfit following their formation in 1999 but have since diversified massively to make the kind of music not heard since the Cocteau Twins. And listening to Higher Ground, we're very glad of that."



Higher ground,this track has a definitive retro feel to it.It is actually quite difficult to peg this number into any particular musical genre as it straddles quite a few,musically I am reminded of the band "YES" coupled with celtic undertones.Vocally at least on this track I would have to say,a dash of shakespears sister in parts.

An interesting and unoffensive composition that fuses rock guitar,celtic undertones and some absolutey stunning string movements.I m sure I can detect a roland synth in there somewhere.The vox sits well in the mix ,these people can sing,have a wonderfull vocal range which is abely demonstrated in their vocal harmonies.Playing this number at loud volume through a pair of yamaha ns 10's does not illuminate any faults in the production values.In fact the mix moves the air quite niceley.

Its surprising the gems you can find whilst surfing the net and I for one am absolutley baffled why this band are not signed.So attention any A&R who may be passing by..........................SIGN THEM

[Ratings]
Category | Rating
Track Structure 9
Interest 9
Melody 9
Performance 9
Lyrics 8
Enjoyment 9
Recording Quality 10
Commercial Appeal 9


Overall 9



I just finished listening to this song for the 5th time and this review is of a of 'On the fly' kind. What can you say about this band that hasn't already been said by reviewers from here and other sites already.. The sound that they produce is like listening to the blood flowing through your vains.. You know its flowing but it does it with silent serenity... The sound you hear issueing forth from your choosen method of listening just covers you like a warm blanket.

The song really builds wonderfully and to add to the listening pleasure they haev a superb guest vocalist in the form of one Phoenix J ... Her voice just permeats and interwines through the song lifting it to superb level.

Yea I'm going off the deep end with one but it is absolutlely superb. I hope at some point when the return from Europe to be able to catch this act in London. Recommend it? Massively

[Ratings]
Category | Rating

Track Structure 10
Interest 9
Melody 9
Performance 10
Lyrics 10
Enjoyment 9
Recording Quality 10
Commercial Appeal 8


Overall 9.3



Eurobeat 2000 mainman Frankie D and his boys return with a stomping three-tracker. 'Pioneer' thumps along Dave Angel style; 'Hooky' is very fast acid - too fast for me - with a guitar riff supposedly inspired by Peter Hook of New Order fame; finallly , '2001 - A Bass Odyssey' is eleven minutes of techno based around the Stanley Kubrick film, Blimey.

3 stars
About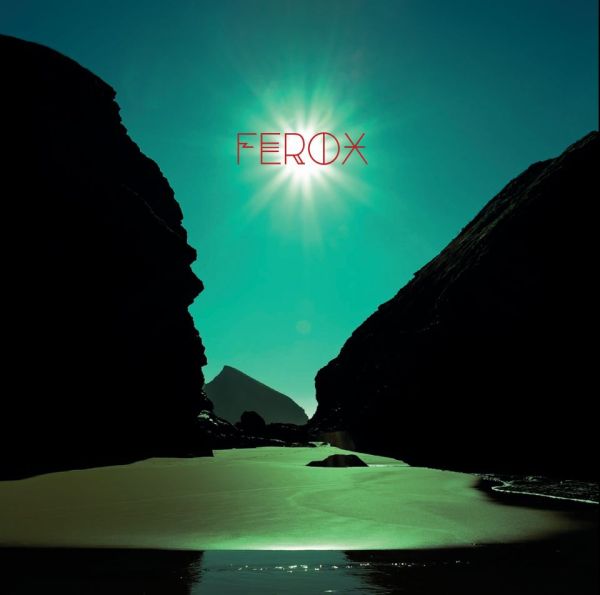 What would the chemical reaction be if you melted down The Doors and Public Image and mixed in Brian Eno and Kraftwerk?

You get Greenhaus

Electronic rock band Greenhaus' music rages with both synthetic - as well as organic - power, with nods to the sprawling oscillations of Tangerine Dream and the brooding soundtracks of John Carpenter but with a deeper more primal pulse that only a band can deliver

Neo Krautrock stylings and the minimal stance of Joy Division combine with the sonic synth stabs of Kasabian and Primal Scream to create tense but heartfelt excursions in to the out there

From Roxy, New Wave and Electro to Post Punk and ambient, Greenhaus move seamlessly from tender to terrifying, graceful to jarring, laid back to in your face

Sometimes in the same track

5 studio albums in (with releases via Beggars Banquet and Revolver) and a string of UK and European tours to their credit, the band continues to grow and mutate their muse.
Contact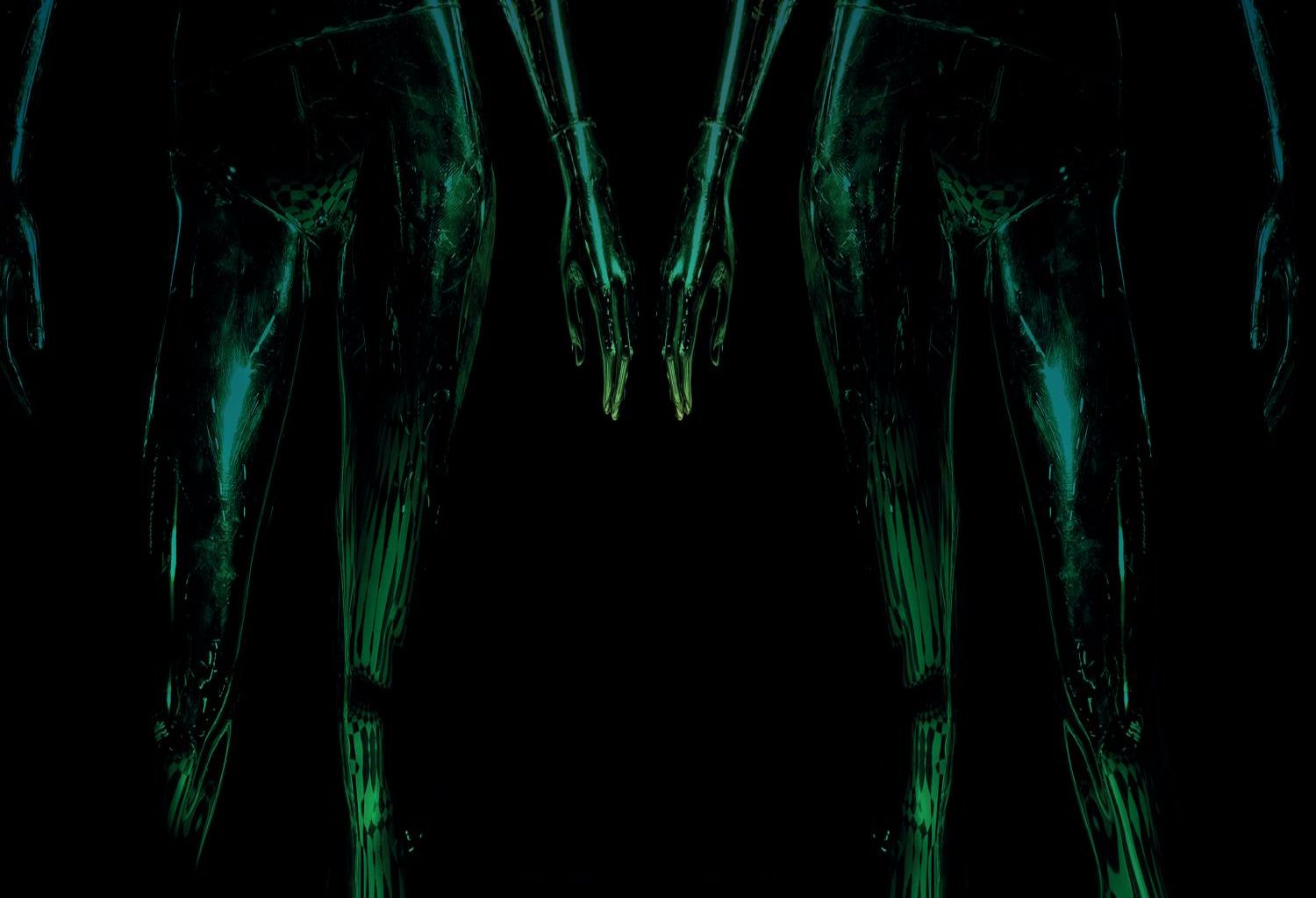 You can contact us via email info@greenhaus.co.uk

or you can stay updated via our Facebook Page .